I love the bold and graphic design of the African Kuba cloth. They come in various patterns and color-ways which adds to their richness and uniqueness. The textile is distinctive to The Democratic Republic of the Congo and is constructed of raffia palm leaves (a high grade and durable material). Historically, the Kuba people used these designs as clothing, bedding, and even currency.
This post contains affiliate links. Please review my disclaimer page for more information.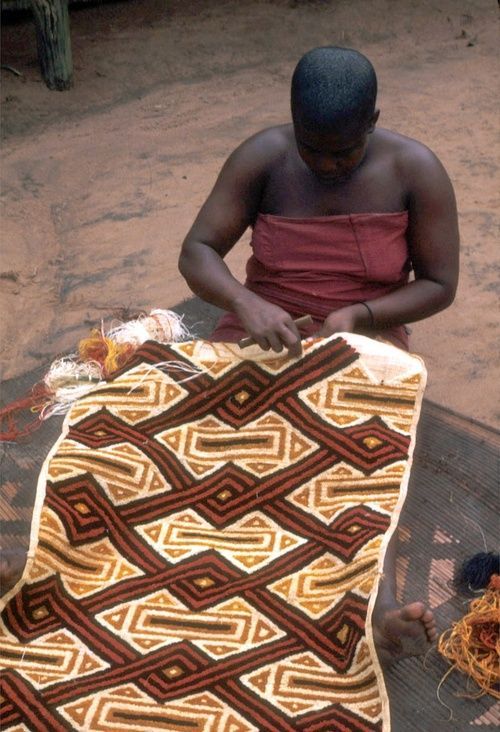 Complex geometric pattern married with intricate patchwork is what I find so interesting about this textile. If you want to add a bold graphic punch with a bohemian flair, then introduce Kuba textiles into your space. I purchased mine from a shop on Etsy called Pulski Art. She has variations that I haven't seen at affordable prices. You will need to purchase your own insert which is easy to find on Amazon. Today the textile is used in many decorative ways, like pillows, wallhangings, and bedding: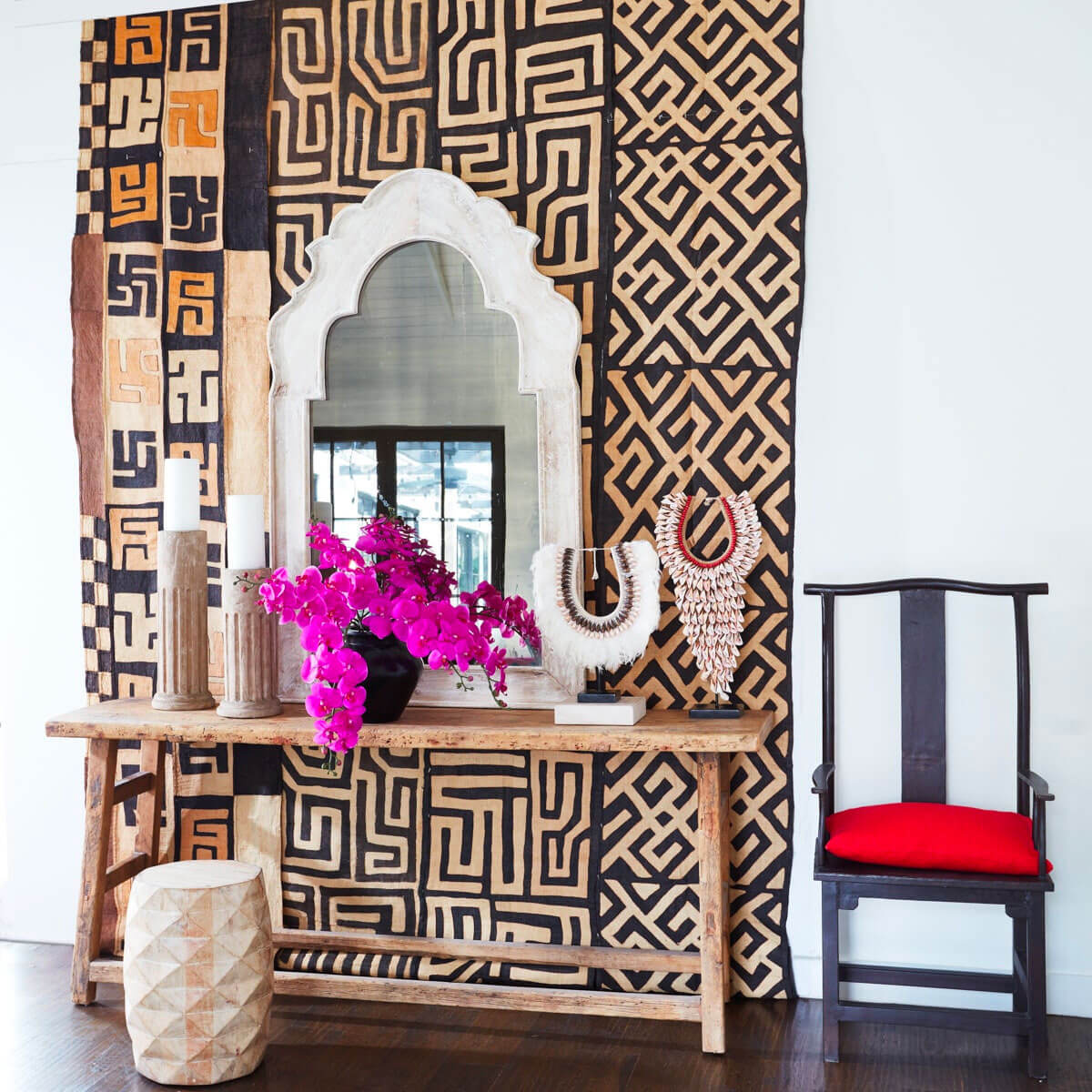 Did you know that Henry Matisse had a fascination with this design and had it displayed his collection on the walls of his studio?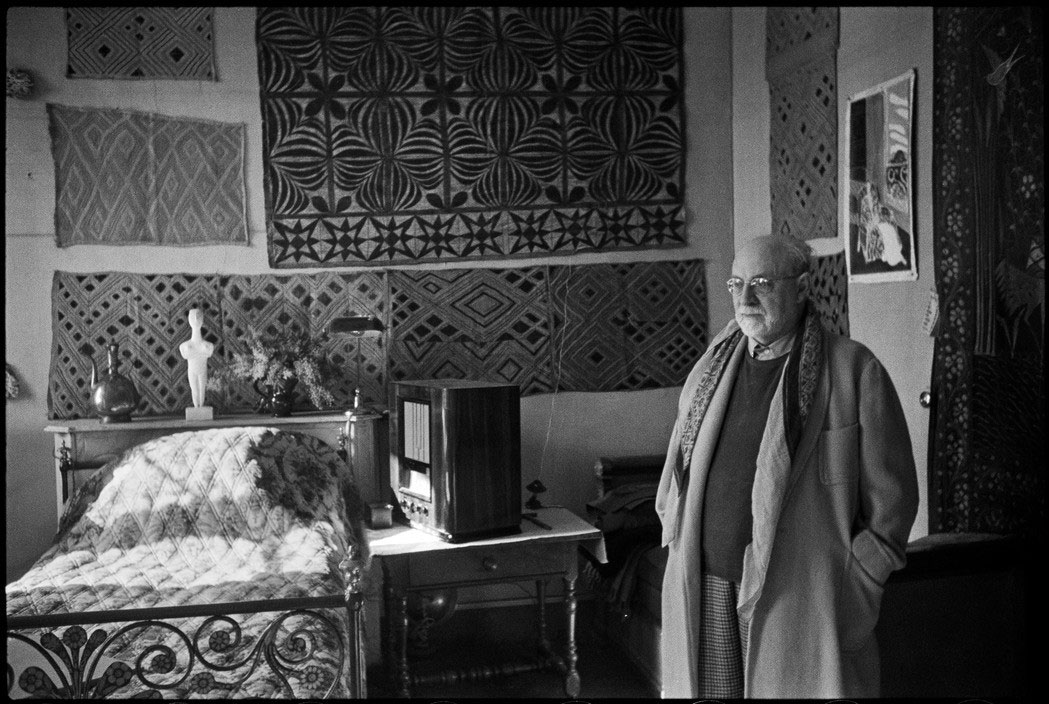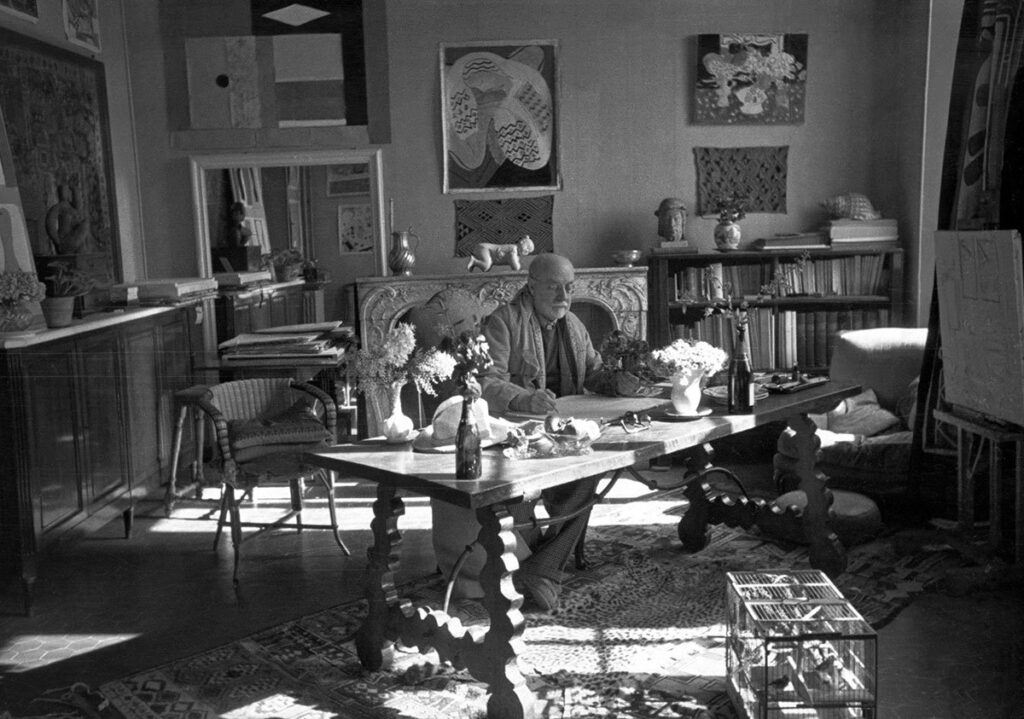 "Describing the Kuba cloths as his "African velvets" which he appreciated for "the mystery of their instinctive geometry". He wrote that he often sat staring at them for long periods of time, "waiting for something to come to me". These patterns may have been what inspired the zig-zags of Red Interior: Still Life with Blue Table (above) – expanding and distorting the space on the canvas."

Royal Academy.org
PREV. ITEM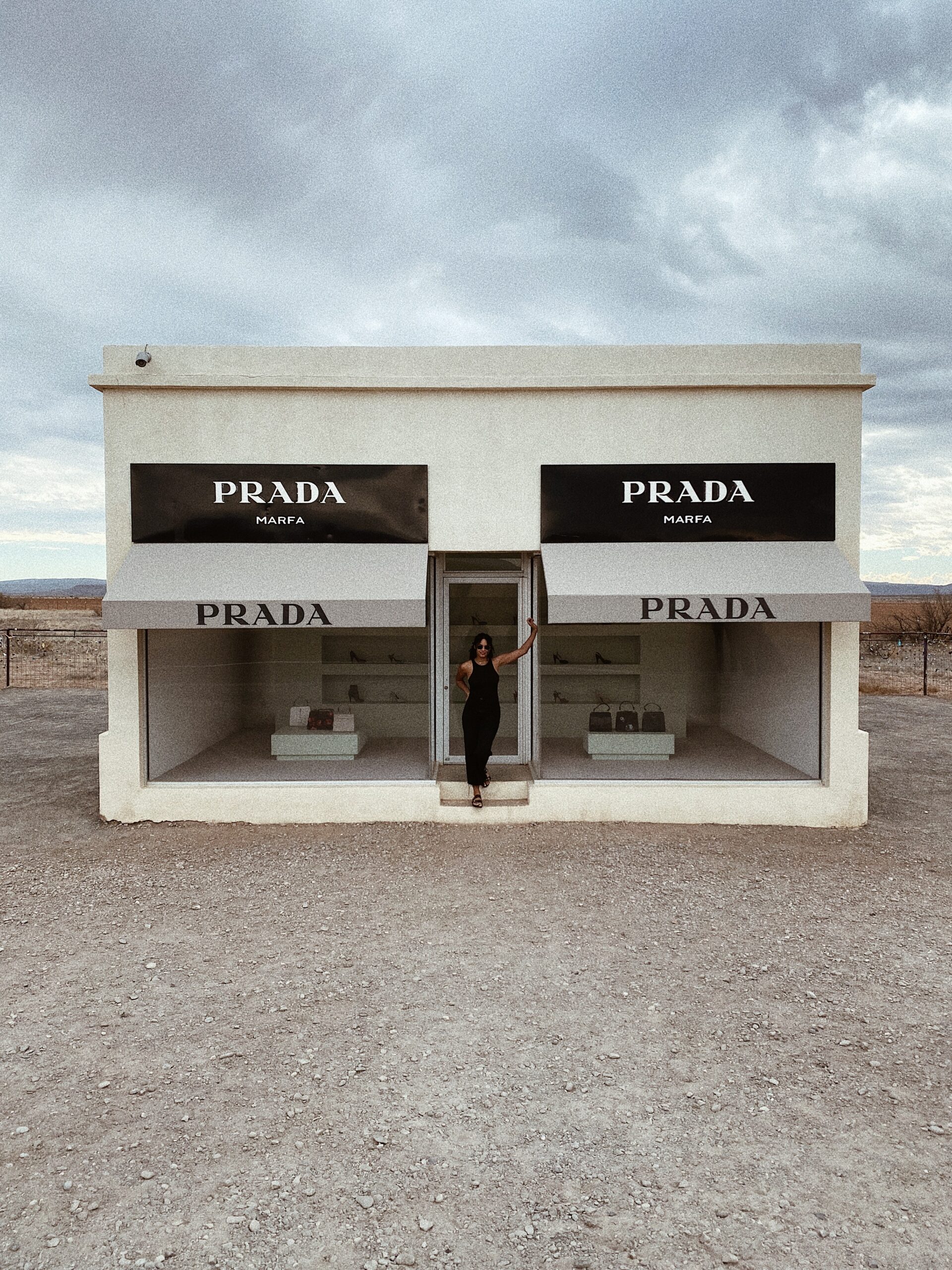 NEXT ITEM