The time to transition baby boy into a full-on toddler bed came way sooner than I anticipated. We had been loving putting him in his crib and knowing that he was safe and secure. However, Niko had other plans and ultimately we made the decision to transition into a toddler bed. The beauty of the Wave crib is its versatility to be more than one thing. It begins as a mini crib which is perfect for newborns and co-sleeping parents, then, when you're ready to send baby to their own room it transforms into a full-sized crib. Here is a refresher on how the crib looked in his nursery during those early days. The last transformation is the toddler bed. You lower the bed and remove the side pieces and tada!
I had the pleasure of speaking with Nestig about all the special moments and inspiration behind the design of Niko's nursery. What I have loved about Nestig is that they have expanded their offerings from, wallpaper, bookshelves, sheets, and even plush toys. I have linked the wonderful items that helped me bring my design to life in Niko's nursery… uh, I mean bedroom.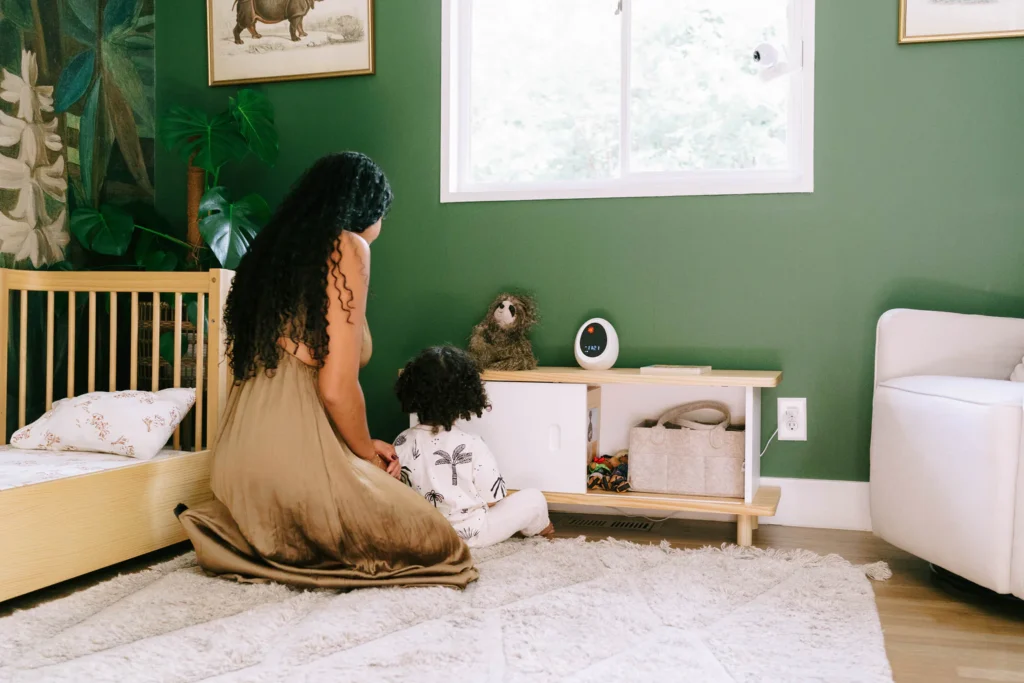 I love that the Navigator bookshelf is toddler accessible and Niko can interact with it safely.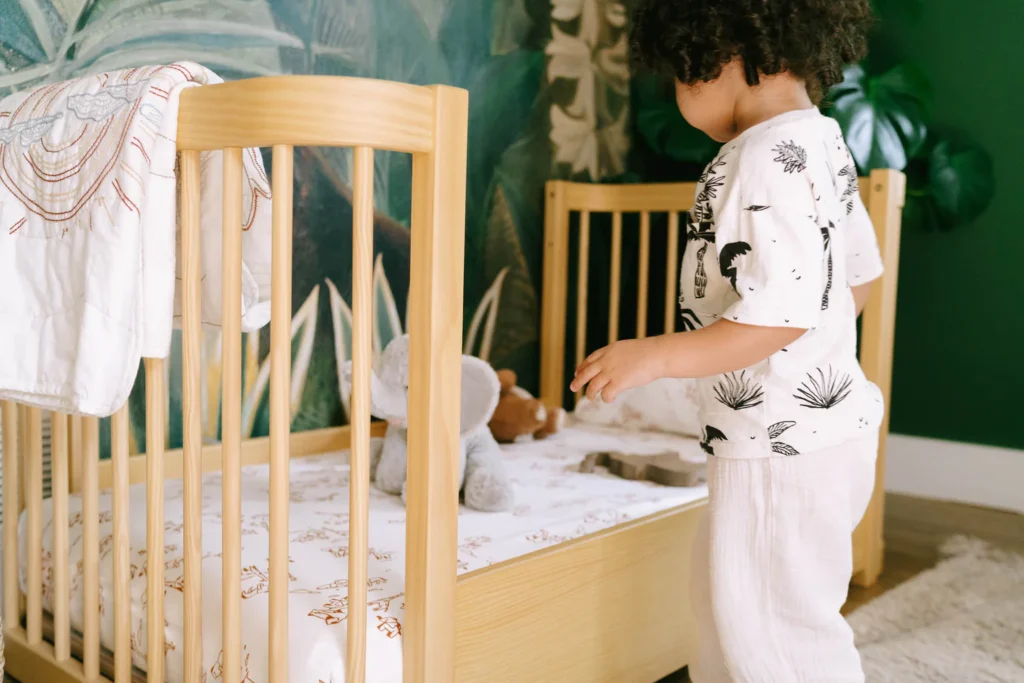 The Toddler Savanna sheet sets and the Safari quilt fit in perfectly with our animal/jungle theme. We added these beautiful natural woven bamboo shades that filter just the right amount of light in and create the most relaxing environment day and night.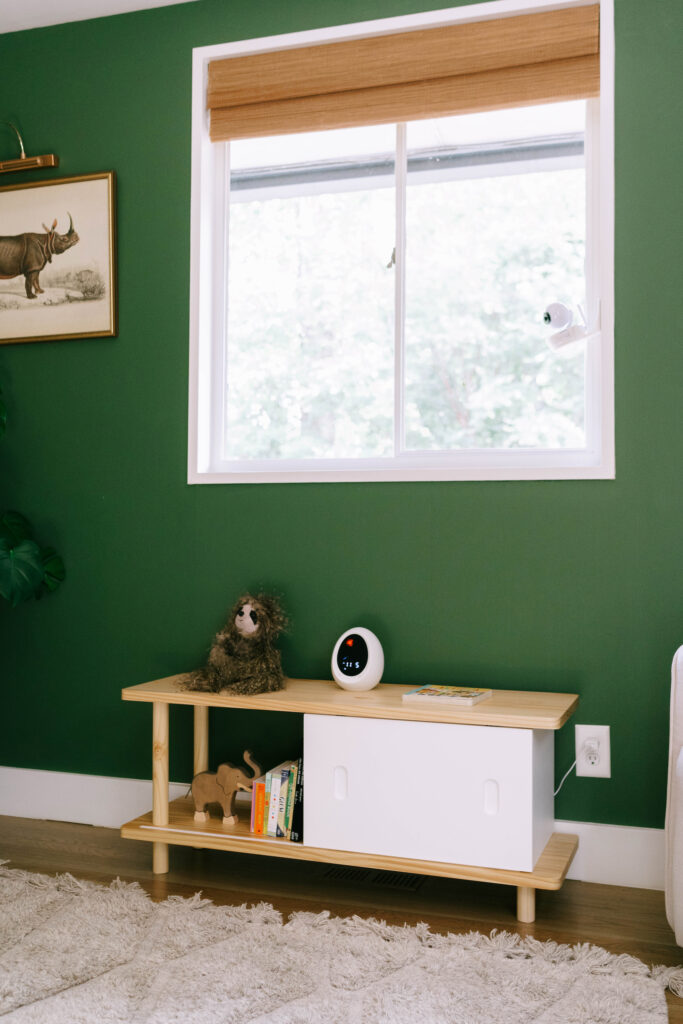 First off, tell us a little about yourself!
I'm an interior designer currently based in Atlanta and a mom to a one-and-a-half-year-old boy.
Interior style in 3 words:
Organic, modern, layered.
What was your inspiration for the nursery:
My love of nature inspired the jungle theme. I wanted it to feel like a page from The Jungle Book to give it a little bit of playfulness and whimsy.
Check out the rest of my interview for Nestig here.
To find links on items in the nursery you can go read the Jungle Nursery Part I
PREV. ITEM