When I found out I was expecting I knew exactly what the nursery would look like whether we were having a boy or a girl. I leaned into one of my childhood favorites, The Jungle Book, and scoured Happywall for the perfect jungle-themed wallpaper. I selected a design that has a storybook grain to it while still giving off a bit of playfulness with jungle animals peeking through. I turned to Etsy to source vintage drawings of elephants (for good luck), and a Rhinoceros (for good measure). I knew I wanted a picture light above without having to hardwire lighting and spent days searching Amazon for the right fixture at an affordable price with a minimal backplate. The finish was worrisome online, but I was relieved to find that it looks much more brass than yellow gold in person.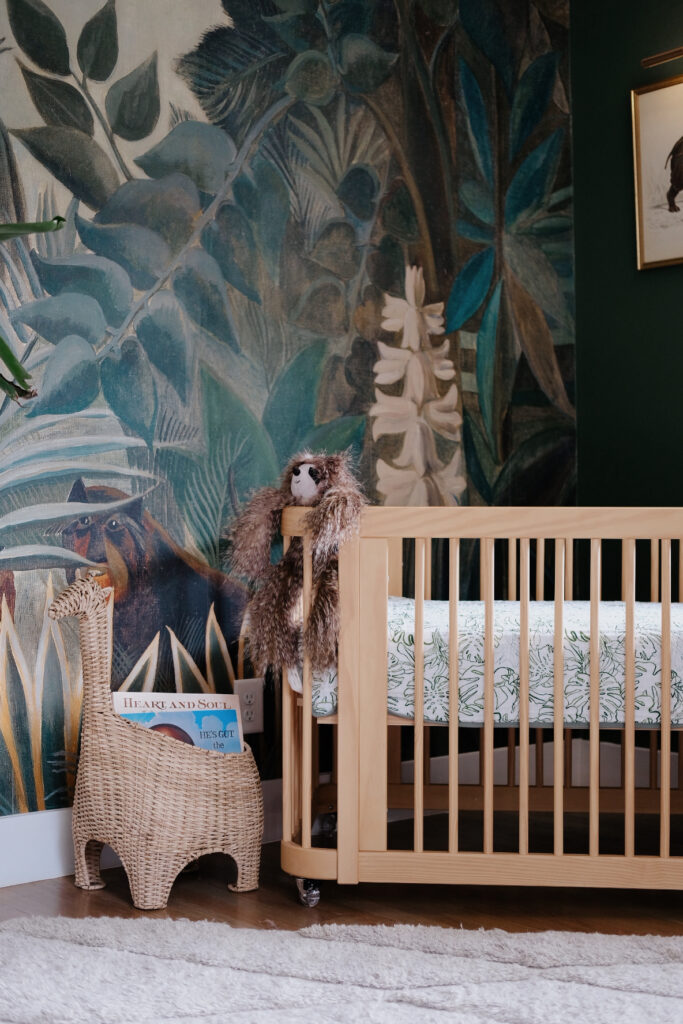 Selecting the right green paint was a long process. I purchased about 15 samples and sat on them for days. I could have gone in any direction, but I think I was leaning towards something moody and soothing that worked well with the wallpaper. We ended up picking Lemon Leaves from the Magnolia Home Collection.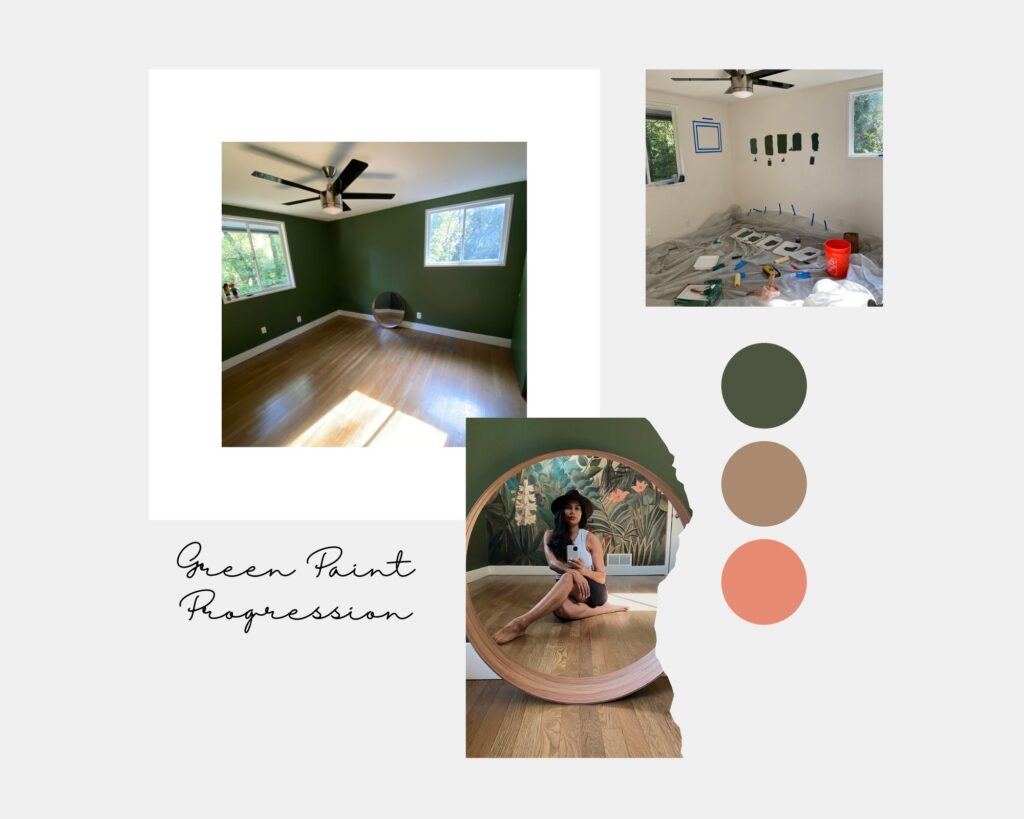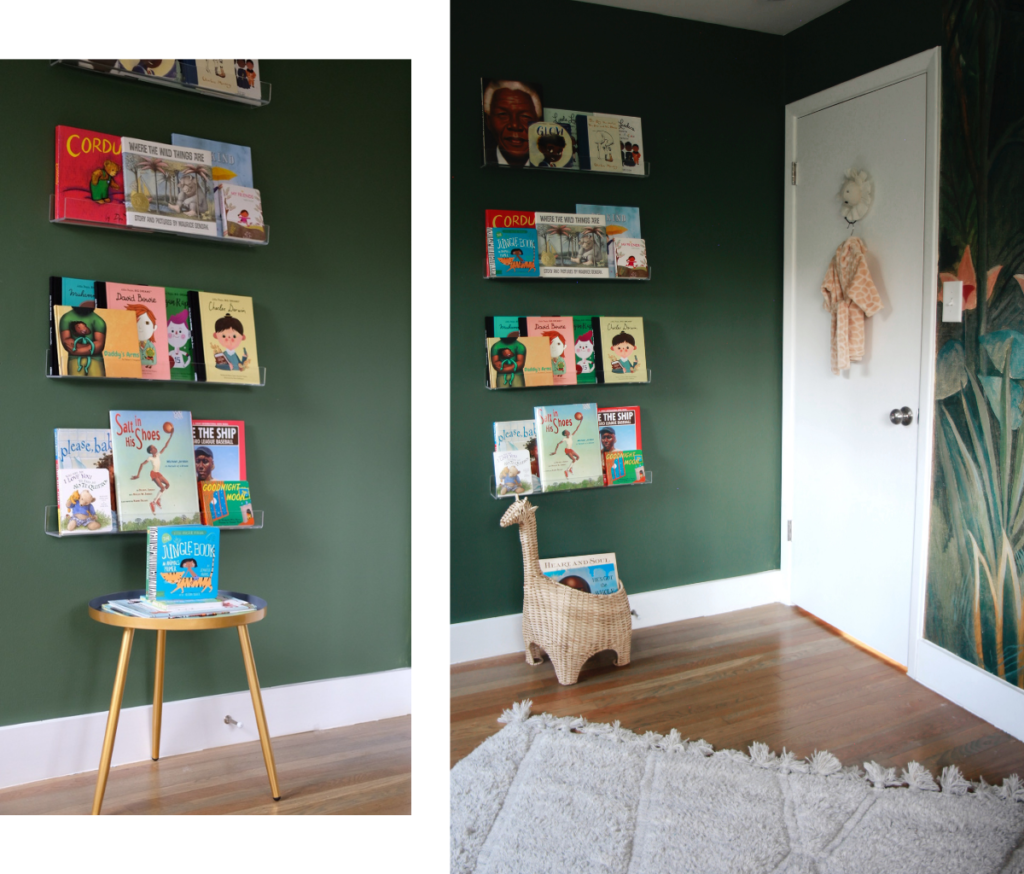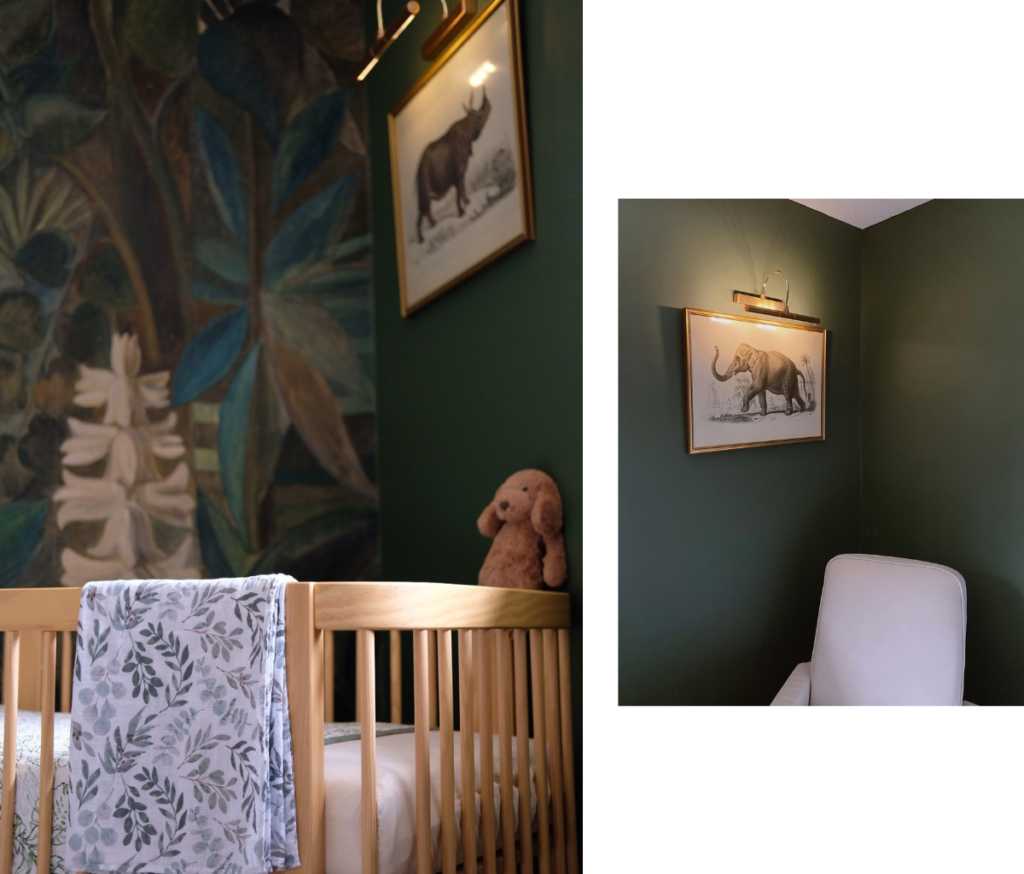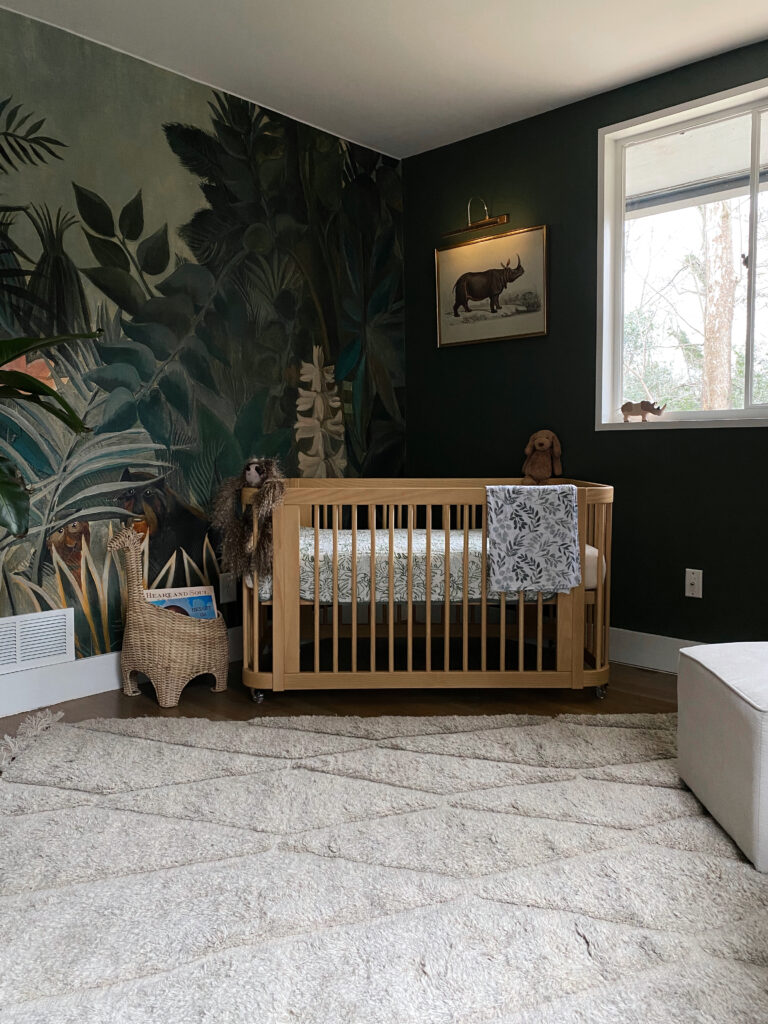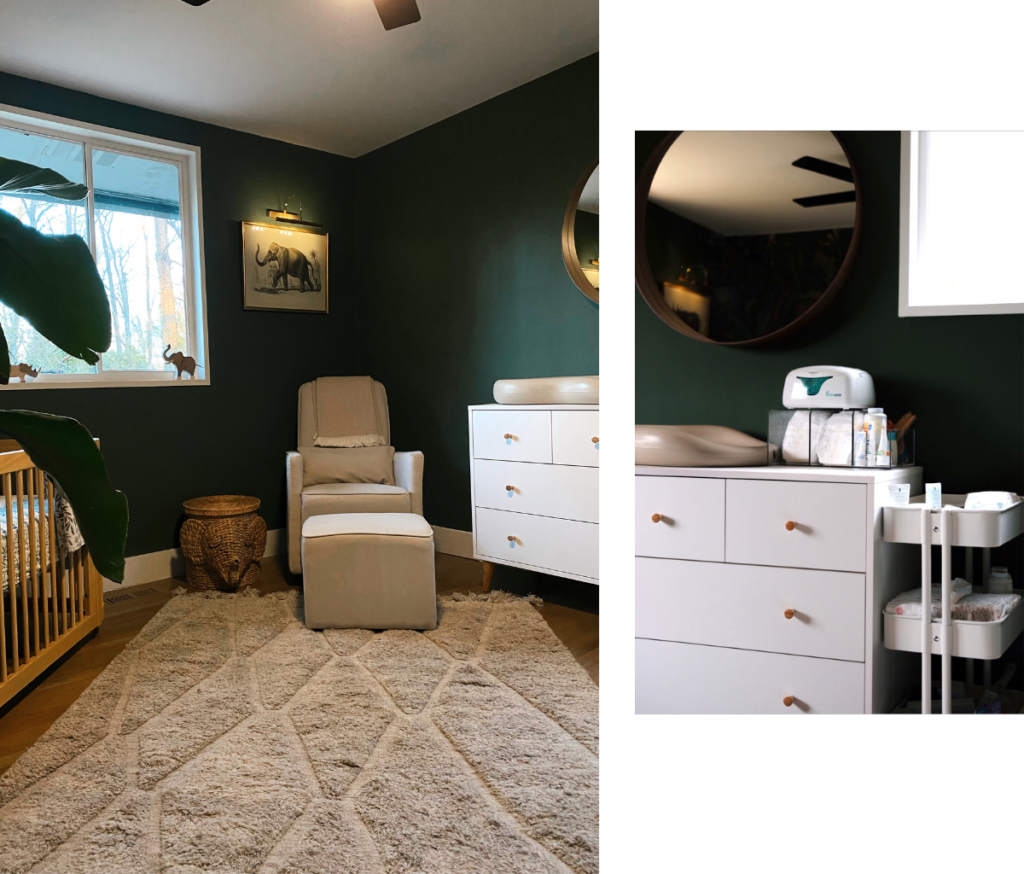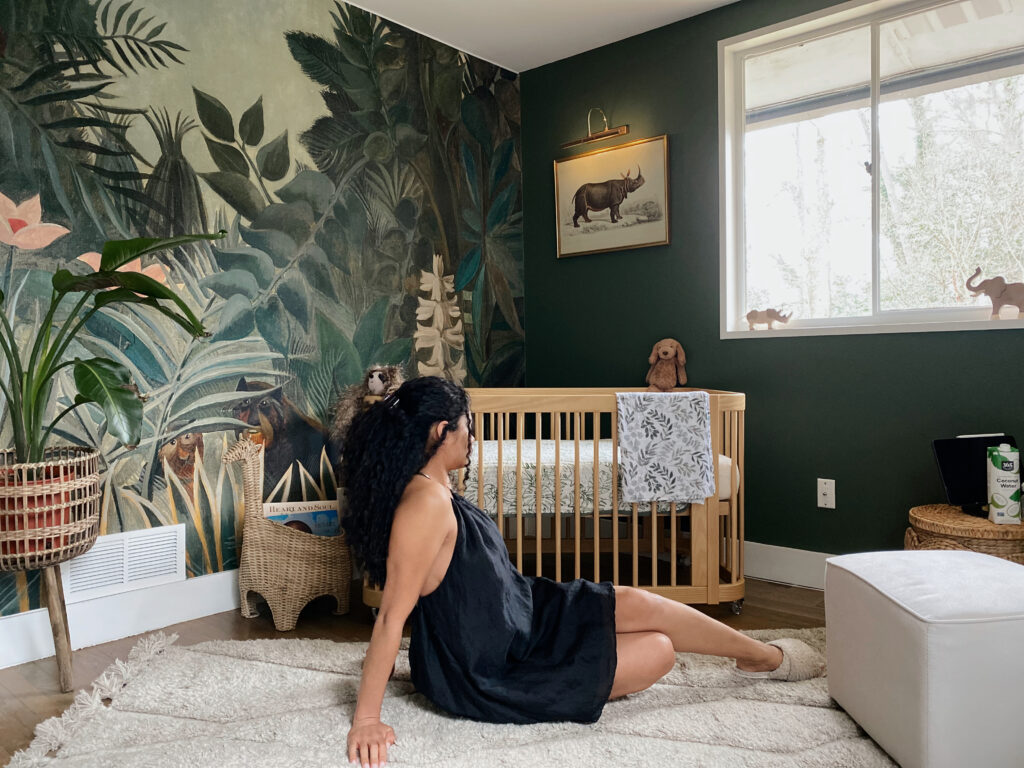 Now that I am spending more time in the room for feeding and changing it's become a relaxing space for my son and me.
Nursery Essentials:
There are a few things that I plan to add to the room like curtains, a light fixture, and a mobile for the crib. For now, we are just happy to have our baby boy home, safe and happy.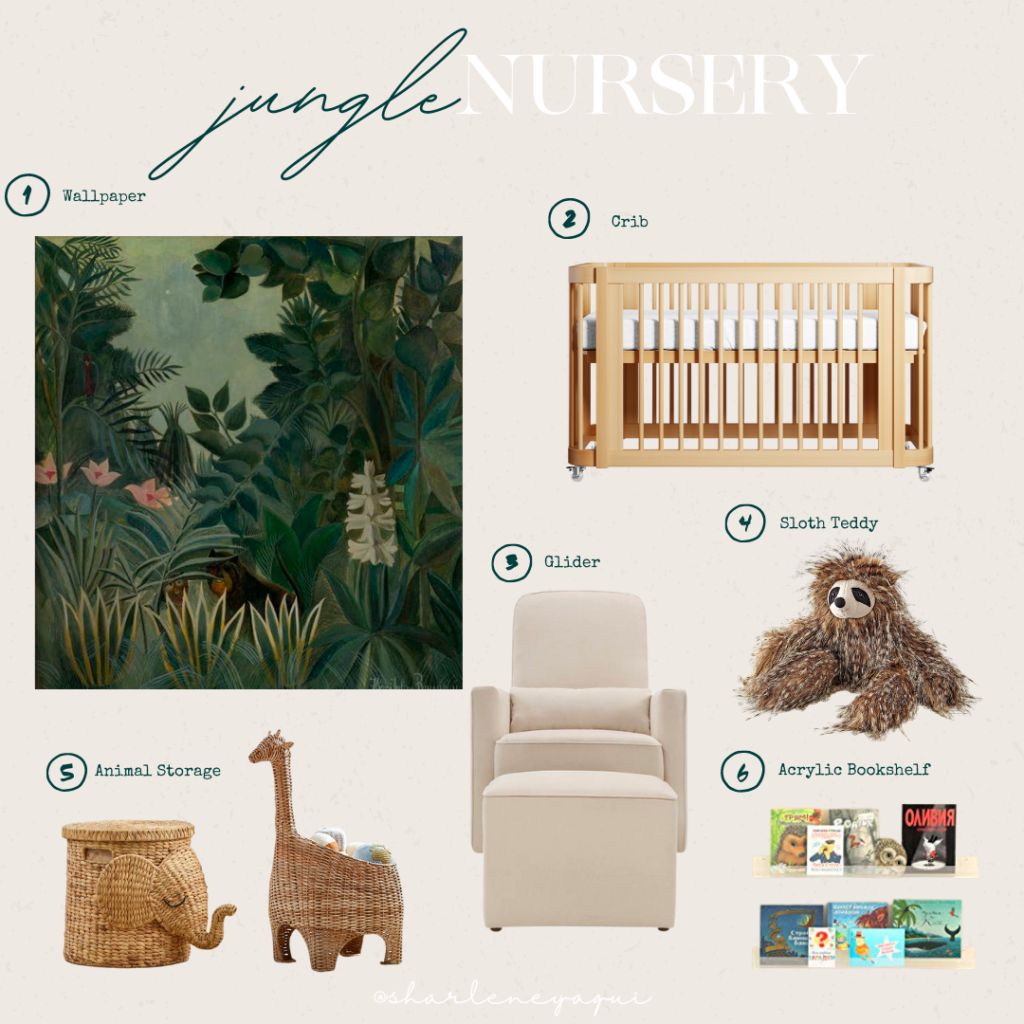 PREV. ITEM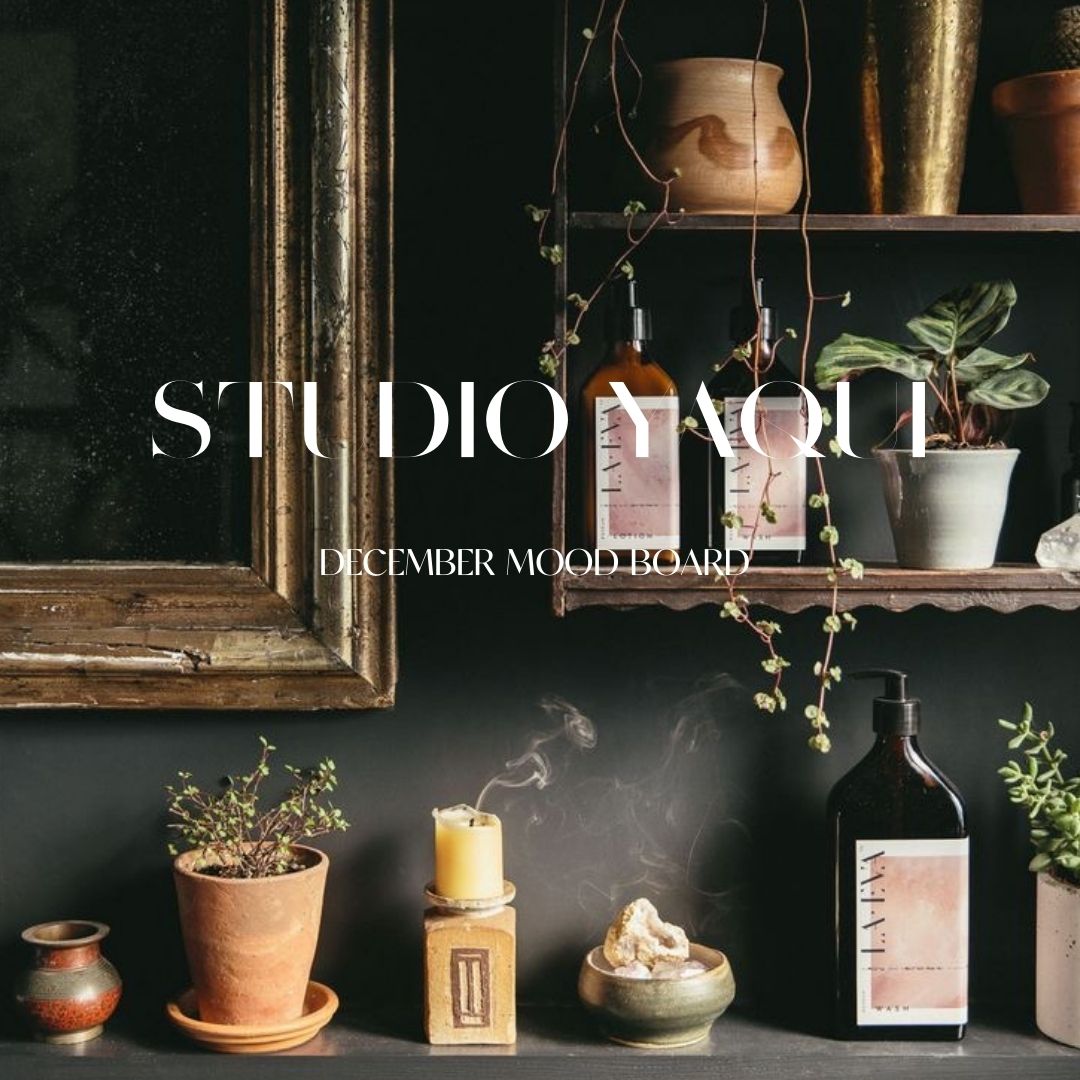 NEXT ITEM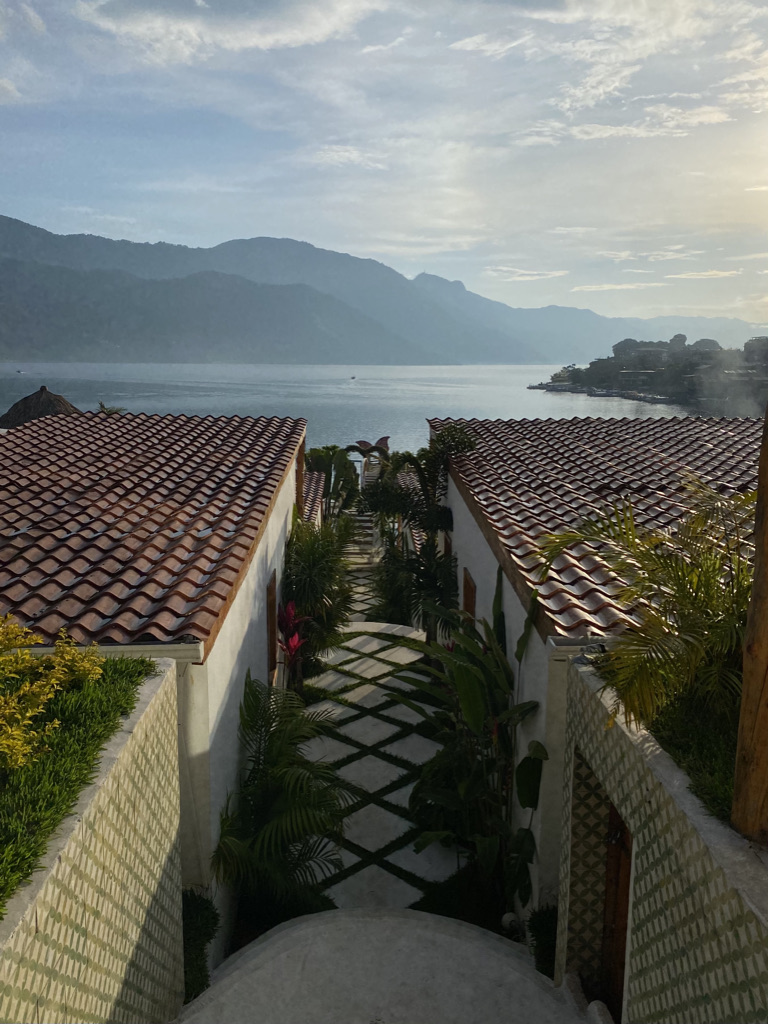 READ COMMENTS -
3 COMMENTS